History and Origins
The Bill & Melinda Gates Foundation and JPMorgan Chase & Co. created the Global Health Investment Fund (GHIF) in 2012 to test the idea of building an impact investment portfolio from the most promising drug, vaccine, diagnostic, and medical device technologies that address high-burden public health challenges, neglected infectious diseases, and maternal/infant mortality.
An emerging track record suggests the GHIF model will succeed at delivering meaningful social impact while simultaneously rewarding investors with financial returns that meet or exceed those available from traditional venture capital / private equity strategies.
Looking Forward: The Adjuvant Investment Strategy
Adjuvant will build upon GHIF's double-bottom-line success by launching a truly differentiated life sciences investment platform that will strive to deliver top-tier financial returns alongside tangible improvements in public health. Adjuvant's investment focus will be very similar to that of GHIF:
Neglected, high-burden, and emerging infectious diseases, including anti-microbial resistance and pandemic threats
Maternal, newborn, and child health challenges
Family planning and sexual health
Improving nutrition in undernourished populations in the developing world
Also similar to GHIF, Adjuvant focuses on the later stages of clinical development, with the majority of its investment activity directed at opportunities that have human efficacy data from a Phase II trial or similar arm's-length evaluations demonstrating compelling proof-of-concept. Adjuvant will direct its efforts at bringing the most promising global health technologies to market with the goal of delivering top-tier financial returns to its investors while simultaneously making life-saving interventions accessible to those most in need in low- and middle-income countries.
Case Study: EuBiologics Series B (2014) Preferred Equity Investment
Context: In 2014, the Global Health Investment Fund led a $5.0 million Series B financing for an emerging South Korean vaccine manufacturer and also loaned the company $2.5 million.
Investment Thesis: Incremental investment in an improved cholera vaccine with minimal clinical development risk could allow the manufacturer to capture >80% of annual stockpile demand, and serve as a beachhead for building out a diversified portfolio of proprietary biologics.
Results: EuBiologics immediately captured dominant market share upon regulatory approval of its vaccine, and leveraged this revenue stream to successfully list shares on South Korea's KOSDAQ exchange.
Case Study: IanTech Series C (2017) Preferred Equity Investment
Context: In 2017, the Global Health Investment Fund led an $13 million Series C financing for a medical device company developing an innovative, low-cost approach to cataract surgery.
Investment Thesis: Backing a disruptive technology chasing the multi-billion dollar global cataract surgery market while increasing access to care in emerging markets could produce a true "win-win" outcome.
Results: The company is nearing completion of a low-cost, reusable version of its device, which will help expand access to cataract surgery in low- and middle-income markets. In October 2018, Carl Zeiss Meditec announced that it would acquire the company.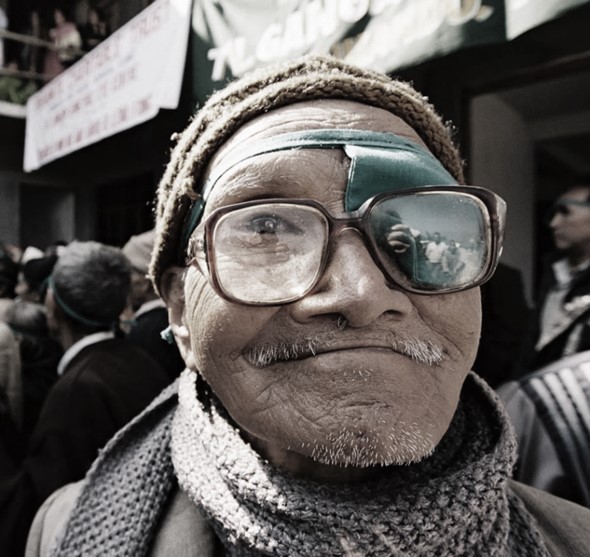 Case Study: Project Financing for Moxidectin as a New Treatment for Onchocerciasis
Context: In early 2015, the Global Health Investment Fund committed $13 million to finance the final stages of clinical and regulatory development for a next-generation treatment for onchocerciasis, a parasitic worm infection transmitted by black flies, which is commonly known as "river blindness"
Investment Thesis: If a new treatment for a neglected disease is approved by the US FDA, the sponsor will earn a priority review voucher (PRV), which can be monetized for an estimated $50-150 million (or more)
Results: In June 2018, the US FDA approved moxidectin as a new treatment for onchocerciasis and the sponsor was awarded a PRV.
Investment Opportunities Hiding in Plain Sight
Adjuvant has identified compelling risk/return dynamics in a number of overlooked market segments, where a lack of competition, leverage from non-dilutive funding sources, enormous volumes, and unique lump-sum return opportunities will deliver value for Adjuvant investors:
Emerging and established life sciences companies in high-growth economies
Multi-billion dollar global health commodity procurement networks
Emergency stockpiles
Technology platform plays
Pay-for-results contracts // "InnoFin"
Neglected disease R&D incentive programs
The Emerging Middle
The Adjuvant team has built relationships with more than 50 emerging and established biopharmaceutical companies and medical technology groups in low- and middle-income countries, where the need to service the public health demands of the growing middle class present opportunities to make large investments with strong financial return prospects. The world's largest vaccine manufacturer, for example, is a privately held Indian company with close ties to the Adjuvant team.
Commodity Procurement Networks
Although billions of dollars flow through sovereign and multi-lateral commodity procurement networks each year to source essential public health commodities—such as rapid diagnostic tests for malaria, anti-retroviral therapies for HIV, and measles vaccines—very little attention is paid to these markets in traditional investment circles. Our relationships with major funders and buyers such as the Government of India, Gavi, and PEPFAR will be leveraged to inform and support Adjuvant investments.
Emergency Stockpiles
Sovereign and multi-lateral public health agencies around the world have established stockpile programs to ensure ready access to drugs, vaccines and diagnostics for major threats. Stockpiles for indications such as anthrax, cholera, yellow fever, pandemic influenza, meningitis, and emerging infectious diseases are routinely funded by wealthy and middle-income countries alike, and the Adjuvant team has relationships with the decision-makers at many of these organizations.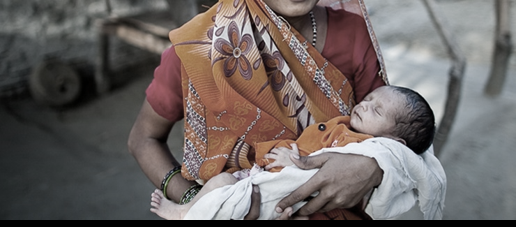 Pay-for-Results Contracts // InnoFin
Although pay-for-results contracts, social impact bonds, development impact bonds, and other "innovative finance" tools for global development have been slow to take hold with commercial investors, the public health sector offers enormous opportunities to deploy these models at scale—with the potential to earn attractive financial returns. The long-term savings associated with preventing or eradicating disease allow for the public and private sector to realize enormous net present value savings in true "win-win-win" scenarios.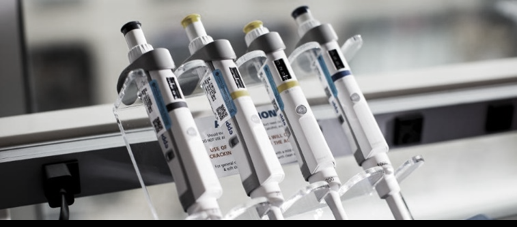 Multi-Use Technology Platforms
CRISPR gene editing, mRNA or DNA medicines, and viral vectored vaccines are all examples of emerging technology platforms with enormous profit potential and major implications for a wide spectrum of public health challenges. Although still early stage, many of these technologies have already achieved "unicorn" status as a result of the platform-level economics. There are a number of opportunities to finance overlooked indications on these platforms and participate in the anticipated upside.
R&D Incentive Programs
Although the US FDA's priority review voucher program may face unfavorable supply/demand dynamics in the coming years, the outlook is bright for similar incentive schemes and "pull" mechanisms to catalyze R&D investments that better align with population-level health needs. The Adjuvant team is actively tracking a number of initiatives to launch such incentive programs, including iterations on PRVs and prizes, tax- and intellectual property-based frameworks, advance market commitments, and volume guarantees.