23 July 2019
"Beating Herpes": Adjuvant's First Investment Targets a Daunting Viral Infection
Adjuvant participates in upsized $56 million Series A financing for X-Vax Technology, Inc.
Proceeds will finance a new approach to beating herpes by inducing antibodies that mediate the killing of infected cells
Co-investors include Johnson & Johnson Innovation (JJDC, Inc.), Serum Institute of India, Alexandria Venture Investments, Founders Fund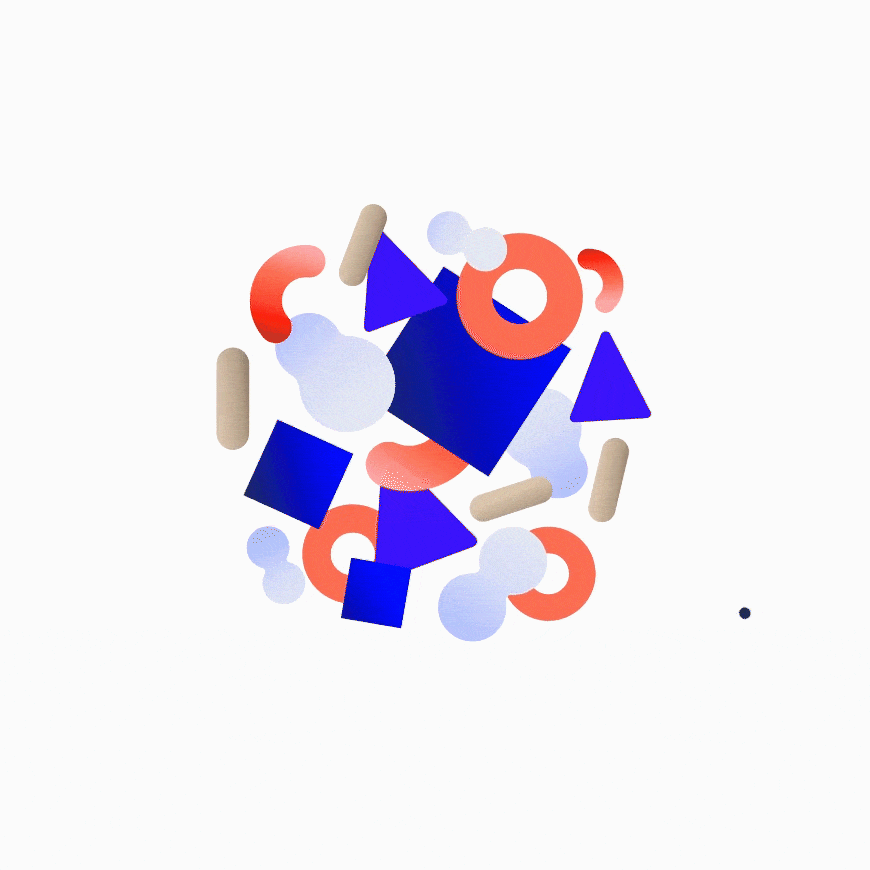 The H-Word
Herpes. It's an ugly word, and it's a stigmatizing disease, but it could be the backbone of a transformative new vaccine technology—if Dr. Betsy Herold and her colleagues are right about how the virus has reliably evaded all "classical" immunization attempts to date. Re-examining why traditional vaccine constructs have failed against herpes simplex virus (HSV) inspired a bold and completely novel immunization approach, based upon emerging science that emphasizes the importance of functional antibody responses in protecting against mucosal infections such as HSV.
We decided to take an approach that runs counter to most of the tactics used by other scientists.

– Dr. Betsy Herold, co-inventor of ∆gD-2 vaccine technology
It took months of painstaking research and diligence, but the Adjuvant team ultimately concluded that Dr. Herold might be on to something with the ∆gD-2 vaccine candidate that she and Dr. William Jacobs invented at Albert Einstein College of Medicine in the Bronx, just a few miles away from our NYC headquarters.
Admittedly, we weren't the first to come to this conclusion (we were pretty much the last, in fact), but we did develop conviction in time to participate in X-Vax Technology's $56 million Series A financing round alongside an impressive roster of co-investors, including organizations such as the Serum Institute of India, Alexandria Venture Investments, and FF DSF VI (a scout investment vehicle out of Peter Thiel's Founder's Fund). Better late than never, we are proud to have collaborated with Johnson & Johnson Innovation (JJDC, Inc.) as two of the final institutional investors to join the round. Series A proceeds will finance pre-clinical and Phase I development of ∆gD-2 as a vaccine candidate against both major herpes virus subtypes (HSV-1 and HSV-2).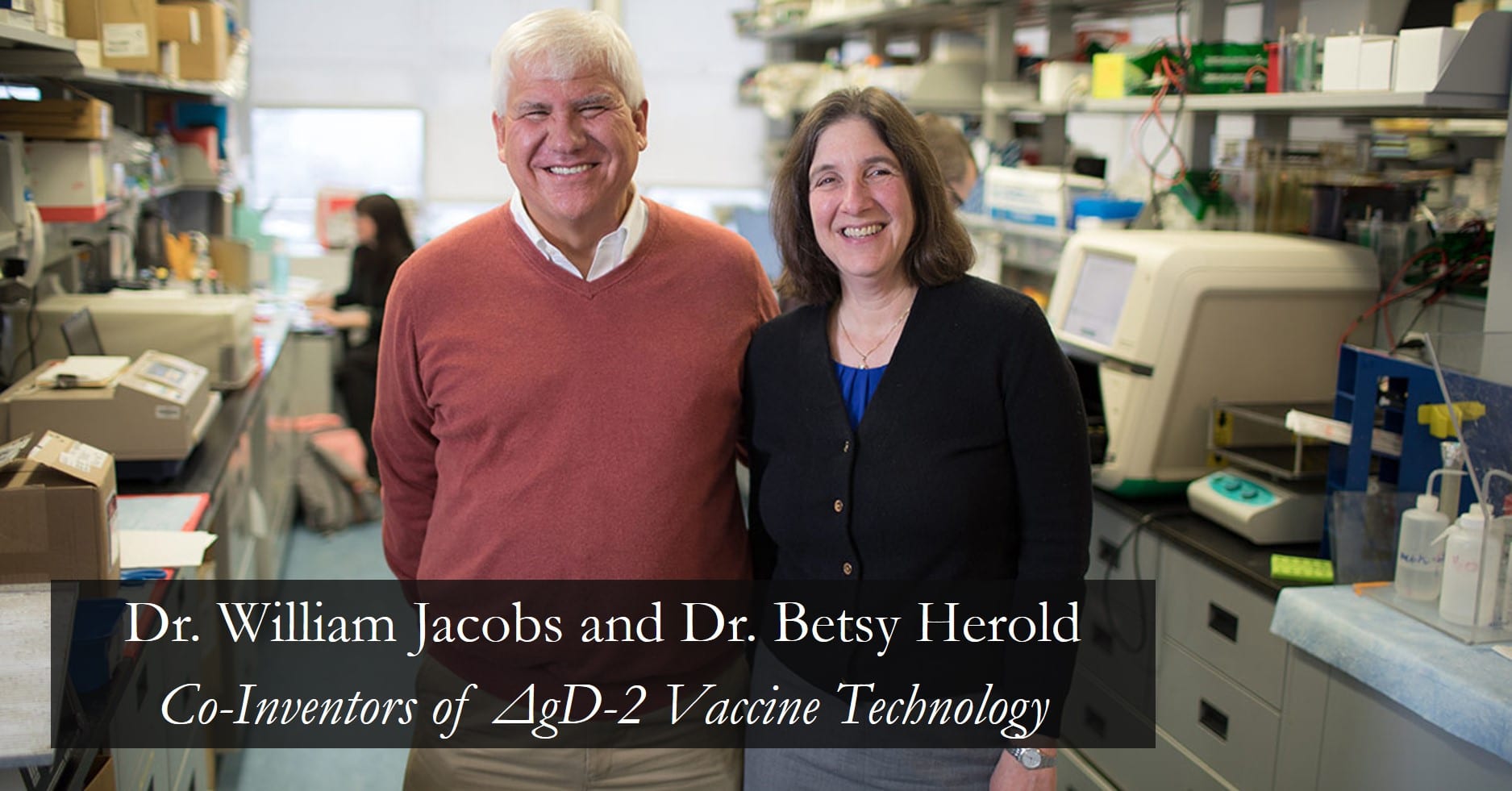 Our Journey
As the first investment from our new fund, with a somewhat unique profile relative to our legacy investments, we thought it would be interesting to share a bit of background on the journey we took from skeptics to enthusiastic X-Vax shareholders.
For starters, HSV hasn't historically been a major focus of the global health community, and it certainly wasn't an indication we had spent much time on in the past. Further, our fund has traditionally been focused on technologies in late-stage clinical trials, so financing a first-in-human study was uncharted territory for us. Complicating matters even more, HSV is a virus that has evolved over tens of thousands of years to evade the human immune system, making development of a safe and effective vaccine especially difficult, as evidenced by an veritable graveyard of failed clinical trials in the space.
All of these factors led us to believe that our review of the X-Vax opportunity would be relatively short-lived, but the science and the people behind the ∆gD-2 technology were intriguing enough to warrant more intensive diligence, and now, five months later, we're excited to be part of the team helping bring this product one step closer to the market. Here's why we invested.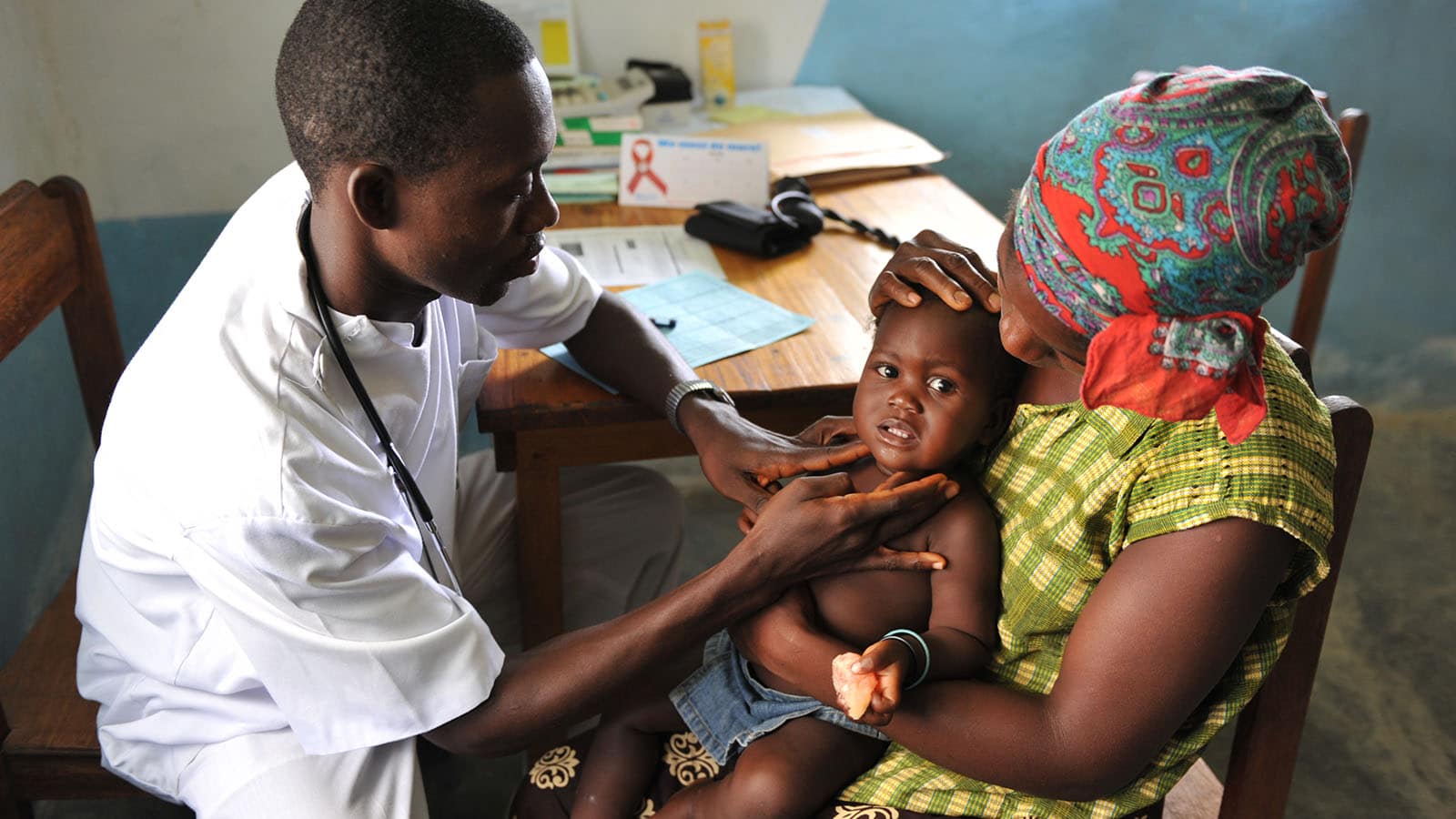 The Global Need for an HSV Vaccine
When most people hear about HSV 1 and 2, more commonly known as oral and genital herpes, they probably do not think of these infections alongside more serious public health challenges such as malaria and post-partum hemorrhage. That was certainly the case at Adjuvant, at least until we began looking at the global burden of HSV and speaking to experts in the field. We quickly learned that there is a mounting body of evidence showing that infection with HSV-2 is a major contributing factor to the spread of HIV in sub-Saharan Africa, where HSV-2 prevalence in adults is over 30% [1][2]. We learned that HSV-2 infection not only increases the risk of acquiring a new HIV infection by three-fold, but also that people living with both HIV and HSV-2 infection are significantly more likely to spread HIV to others. These findings suggest that a safe and effective vaccine for HSV could meaningfully reduce transmission of HIV in sub-Saharan Africa [3].
Genital herpes infections can not only be serious in and of themselves, but they also play a major role in fueling the HIV epidemic. People infected with HSV-2 are more likely to acquire and to transmit HIV—which further underscores the need to develop a safe and effective herpes vaccine.

– Dr. Betsy Herold
Further, there are an estimated 14,000 annual cases of neonatal HSV infections, or cases passed from mother to child during birth, with a devastating 85% mortality rate in the absence of immediate treatment. Surviving infants live on to face terrible long-term sequelae, including seizures, psychomotor retardation, blindness, or learning disabilities. Data from a study evaluating neonatal mortality in Mozambique showed that HSV was the final cause of death in 5% of neonatal deaths, suggesting that current epidemiological models may under-estimate the neonatal HSV incidence, particularly in resource-limited settings like sub-Saharan Africa, where the estimated burden is highest. [4]
While these findings were encouraging insofar as they suggested that development of a safe and effective vaccine could have a meaningful impact in our fund's target markets, we still had to answer the big question: why had so many prior vaccine candidates failed once they were tested in humans, and why might this one be different?
X-Vax's ∆gD-2 Vaccine
Animal models have historically proven unreliable in predicting human efficacy for vaccine candidates, and HSV is no exception. There have been eight HSV vaccine candidates tested in humans on the heels of promising pre-clinical data, and in each case, the candidate hugely underperformed in real-world efficacy trials. The roster of failures includes constructs developed by academic institutions, start-up companies, and multi-national biopharmaceutical companies alike. That said, our diligence revealed that X-Vax's ΔgD-2 candidate is different in two important ways.
First, ΔgD-2 has a completely novel mechanism action, backed by compelling basic research about how HSV evades the immune system and why past vaccine candidates have failed. In overly-simplistic terms, classical HSV vaccine constructs attempted to maximize the production of neutralizing antibodies—targeting circulating viral particles—and in many cases were very effective in doing so.  However, targeting circulating viral particles alone has never proven sufficient to confer protection in humans. X-Vax scientists believe this is because HSV also spreads very efficiently via cell-to-cell transmission, and the virus has the ability to "hide" in infected cells without triggering an immune response. To overcome this cloaking mechanism, X-Vax scientists believe the ΔgD-2 vaccine instead stimulates the production of antibodies that can recognize HSV-infected cells and mark them for destruction by the immune system, an approach that has demonstrated 100% protection in several pre-clinical animal models that have challenged hundreds of mice and guinea pigs. Preventing cell-to-cell transmission may allow ΔgD-2 to succeed where other candidates have failed.
Second, and again in overly-simplistic terms, X-Vax researchers believe that the herpes virus used to challenge animals in past vaccine development programs was too "wimpy" to provide meaningful efficacy signals. In other words, the laboratory-adapted viral strains used in prior challenge studies were not comparable to real-world wild-type HSV exposure. Notably, the ΔgD-2 vaccine candidate provided 100% protection in a series of challenge studies with a wide array of clinical isolates, including a particularly virulent African isolate known as sd90.
After weeks of background research and literature review, we began consulting our network of technical advisors and HSV experts, and the consensus feedback was simple: HSV vaccine development will always carry significant risks, but the X-Vax approach is truly novel and deserves evaluation in human studies.
So, we had found a promising vaccine candidate with the potential to address a significant global unmet need. None of this mattered, however, unless we had the right management team and investor base to shepherd it through the clinic.

The Team of Industry Veterans and Investors Behind X-Vax
Adjuvant's investment focus has traditionally been in mid- and late-stage development of drug and vaccine candidates, so while we can surely help the company think through issues of later-stage development and product delivery in low-resource settings, we recognized that the near-term, early-clinical milestones would require a management team and investor syndicate with deep translational development expertise.
X-Vax is led by a management team and a board of directors comprised of seasoned executives from major American and European biopharmaceutical companies, including C-suite and senior veterans of Genetech, Wyeth, Pfizer, Lundbeck, and Crucell. Our meetings with the team reinforced our conviction that they had the right mix of research, development, and commercialization expertise to give ΔgD-2 the best shot at success. Further, it's always important to have investors who are not only technically savvy, but also have long-term investment philosophies and are dedicated to strategically bringing products to market rather than looking for a quick return. We were especially excited to be investing alongside Johnson & Johnson Innovations and Serum Institute of India, who not only have this long-term strategy, but can also offer significant technical and development expertise as the company moves through the clinic.
So, in summary, months of research and diligence ultimately gave us conviction that X-Vax's ∆gD-2 vaccine offers a promising chance to address a serious unmet medical need within our target markets, and we couldn't be more excited about the team of executives and investors that we're joining in this endeavor.
###
And there you have it—the story of our first investment from our new fund. Many more to come!