21 November 2019
Melioidosis: Ever Heard of it?
In the summer of 2018, a group of twelve boys from a local junior soccer team in Thailand and their assistant coach went missing. They had adventured into a cave following soccer practice and were soon trapped due to heavy rains and rising water levels. The incident sparked a massive local and international response and over the coming days thousands of volunteers, military specialists, and other experts offered assistance in the rescue mission. Even famed technology entrepreneur Elon Musk—founder of SpaceX and Tesla—got involved, offering the help of engineers to design a "kid-sized" submarine to rescue the boys (Thai officials ultimately declined the offer, though it did lead to a widely covered public relations incident). Ultimately, after a 17-day rescue effort that transfixed the world, the boys and their coach were successfully extricated from the cave and brought to safety.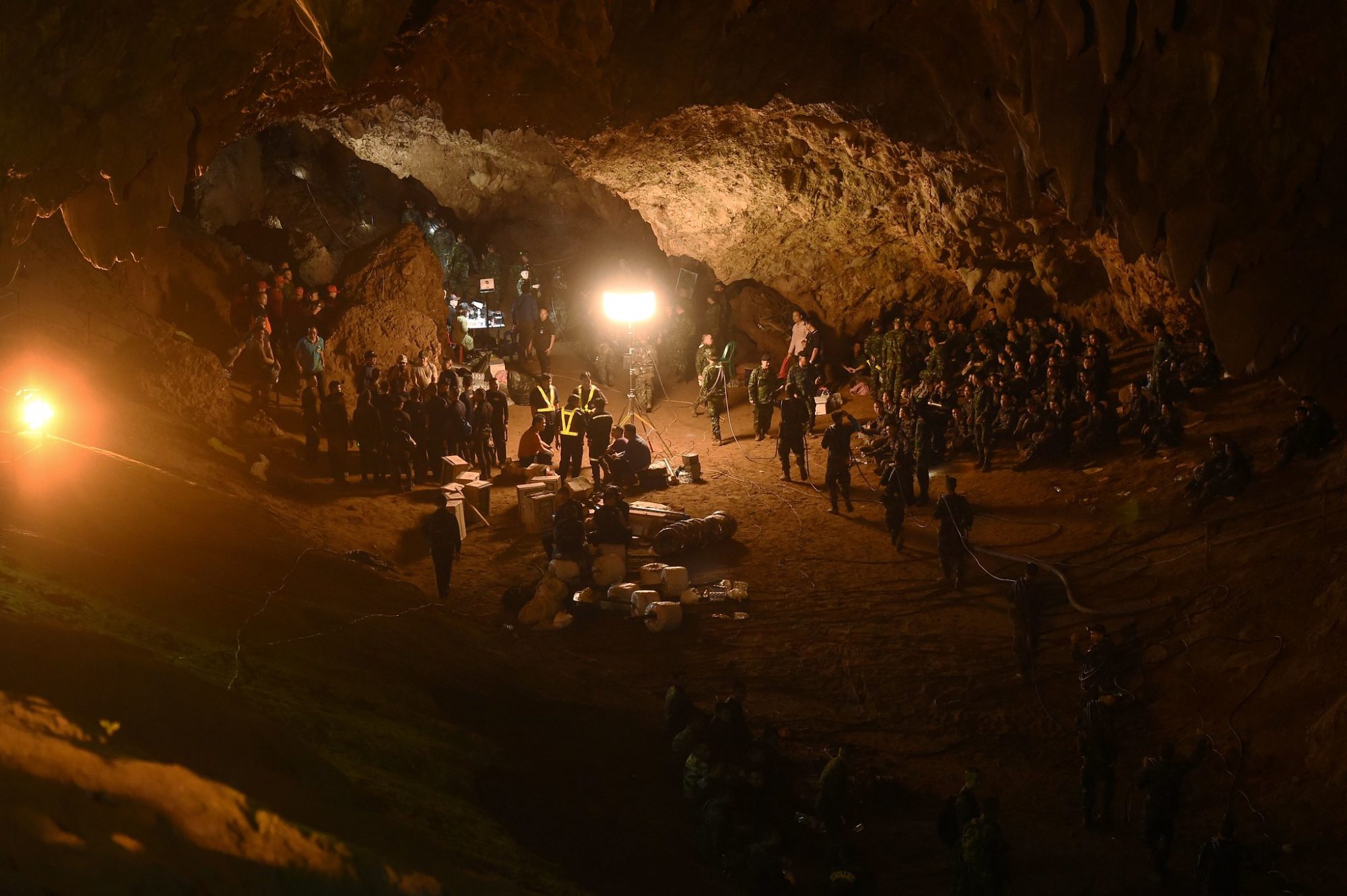 Although the boys were taken to a local hospital to recover, doctors kept them in a sterile isolation room and insisted on the use of protective suits while undergoing tests. Why all the precautions? Caves are home to an abundance of wildlife and pathogens that can cause serious disease if left untreated. In fact, the condition that the boys were most at risk for was melioidosis—a truly neglected disease endemic in Southeast Asia and Northern Australia (and likely present in South Asia and Africa as well). Caused by contaminated soil and water, melioidosis is highly lethal with alarming mortality rates (upwards of 40% in some regions!).
Thankfully, the ordeal involving the soccer team in Thailand is resolved, but melioidosis remains a pervasive public health threat. Current treatment regimens are inadequate and little investment has been made into the discovery and development of more effective therapeutics. At Adjuvant, we are working to change that, and are pleased to share that we have committed $5 million as part of a Series A financing for AN2 Therapeutics, a newly formed biopharmaceutical company focused on the development of novel medicines targeting high burden and neglected infectious diseases, such as melioidosis. The California-based company today announced that it has secured $12 million to advance its lead drug candidate, a clinical-stage anti-infective, as well as support earlier stage pipeline projects.
Taking Notice: Better Late Than Never
First described over 100 years ago by British physician Alfred Whitmore in present-day Myanmar, melioidosis is an infectious disease caused by the gram-negative environmental bacterium Burkholderia pseudomallei and has hid in the shadows despite devastatingly high mortality rates. Predominantly a disease of tropical climates, the condition is of greatest burden on poor communities, with the most common risk factors being occupational exposure (e.g. farmers, outdoor workers) or recreational exposure to contaminated soil or water. Generally spreading throughout endemic areas during the rainy season, the disease can have numerous presentations, with clinical manifestations ranging from fulminant sepsis to chronic infection mimicking tuberculosis. Febrile illness and pneumonia tend to be the most common presentation, though almost any organ can be affected by the infection.
A 2016 study published in Nature Microbiology represented a critical step forward in the understanding of melioidosis as researchers presented the first evidence-based predicted map of Burkholderia pseudomallei and estimated the total incidence and mortality due to melioidosis worldwide. Their research suggests 3 billion people living in areas likely to contain Burkholderia pseudomallei and an estimated 165,000 cases per year along with 89,000 deaths(the numbers are shocking to say the least). What's more, a recent study in 2019 estimated that the global burden of melioidosis is 4.6 million DALYs [*1], making this one of the deadliest neglected topical diseases. Yet, even with these recent findings, melioidosis remains largely unrecognized:
"[The] disease is so neglected that it is not even on any of the lists of neglected tropical diseases, despite the fact that it probably kills more people each year than diseases that are much better known, such as leptospirosis and dengue. We aim to set the record straight."
–Direk Limmathurotsakul (Associate Professor, Mahidol University)
–David Dance (Honorary Visiting Research Fellow, University of Oxford; Honorary Professor, LSHTM)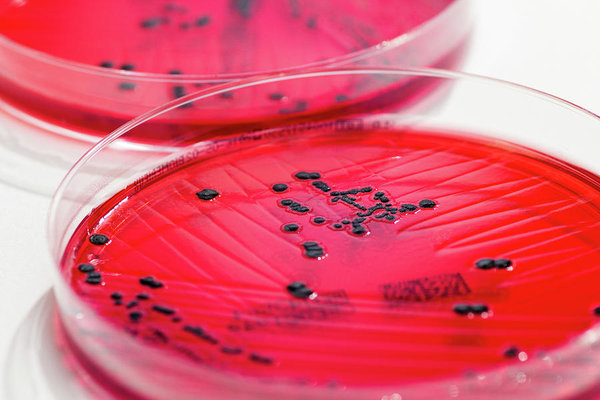 Moving Forward: Where do We Go from Here?
Current antibiotic regimens are decades old and clinical management often suffers from lack of awareness and a low index of suspicion. The work of the Mahidol Oxford Tropical Medicine Research Unit (MORU) in Bangkok, Thailand, supported for three decades by the Wellcome Trust, has been instrumental in better understanding the disease and establishing standard-of-care regimens that have drastically improved survival rates when compared to those of the 1980s. We are hopeful that the recent studies over the last few years shining a light on melioidosis and the ongoing research and establishment of working groups to raise awareness of the disease will galvanize ministries of health and the public health community to implement the infrastructure necessary to better manage melioidosis. In the meantime, R&D investment to better diagnose and treat the disease must happen in parallel. We are excited to be supporting AN2's development programs and believe Adjuvant's investment could be the catalyst in unlocking a game-changing tool to complement and turbo-charge these efforts in the fight against melioidosis.
References
An Account of the Discovery of a Hitherto Undescribed Infective Disease Occurring Among the Population of Rangoon. The Indian Medical Gazette. July 1912.
Thai Team Tells of Cave Rescue, Apologizing for All the Fuss. Beech and Suhartono. The New York Times. July 2018.
Melioidosis. Wiersinga et al. Nature. February 2018.
Predicted global distribution of Burkholderia pseudomallei and burden of melioidosis. Limmathurotsakul et al. Nature Microbiology. January 2016.
Global burden of melioidosis in 2015: a systematic review and data synthesis. Birnie et al. The Lancet Infectious Disease. July 2019.
Global Burden and Challenges of Melioidosis. Dance & Limmathurotsakul. Tropical Medicine and Infectious Disease. January 2018.
###
[1] DALY, or disability-adjusted life year, is a metric used to quantify the burden of disease from mortality and morbidity. Per the WHO, one DALY can be thought of as one lost year of "healthy" life. The sum of these DALYs across the population, or the burden of disease, can be thought of as a measurement of the gap between current health status and an ideal health situation where the entire population lives to an advanced age, free of disease and disability.